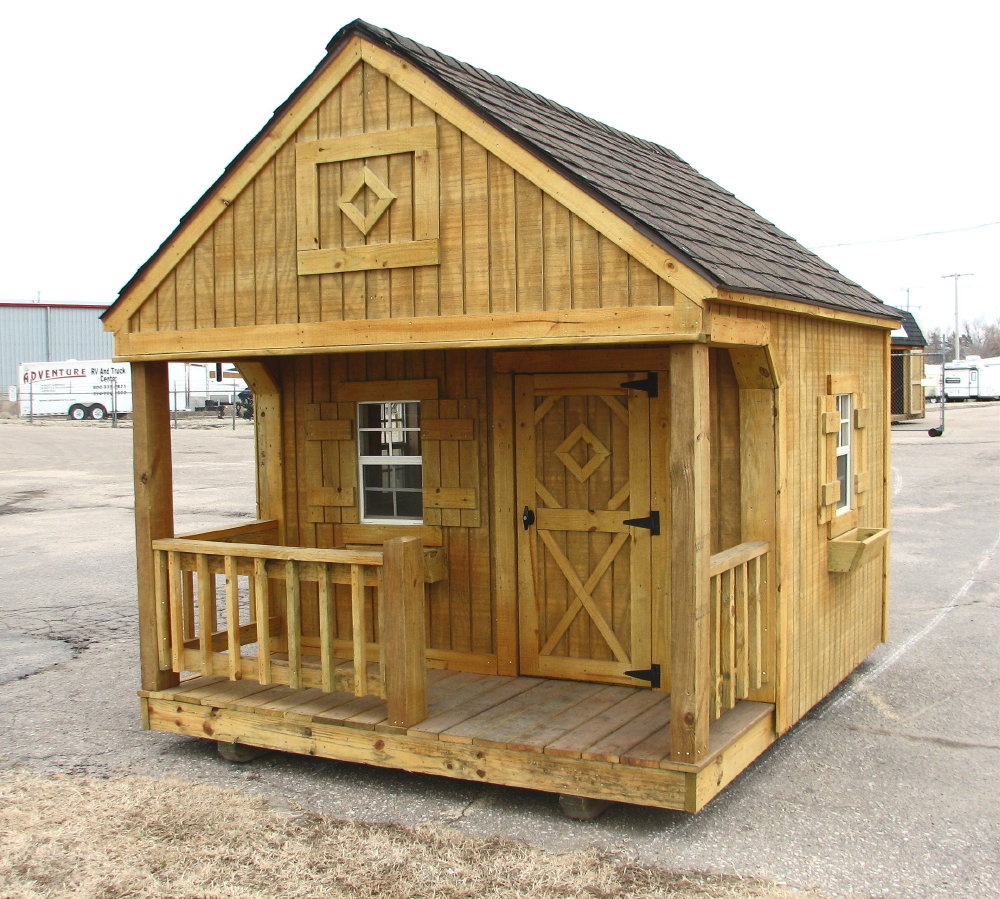 The Playhouse
is one of the newest additions to the Better Built line of buildings.
In addition to it's cute styling, it also offers a place for the kids to enjoy endless hours of fun and imaginative playtime. The building is also functional with a full size door on the rear, providing easy access for convenient storage.
The Playhouse features a smaller covered porch with a junior size front door and window.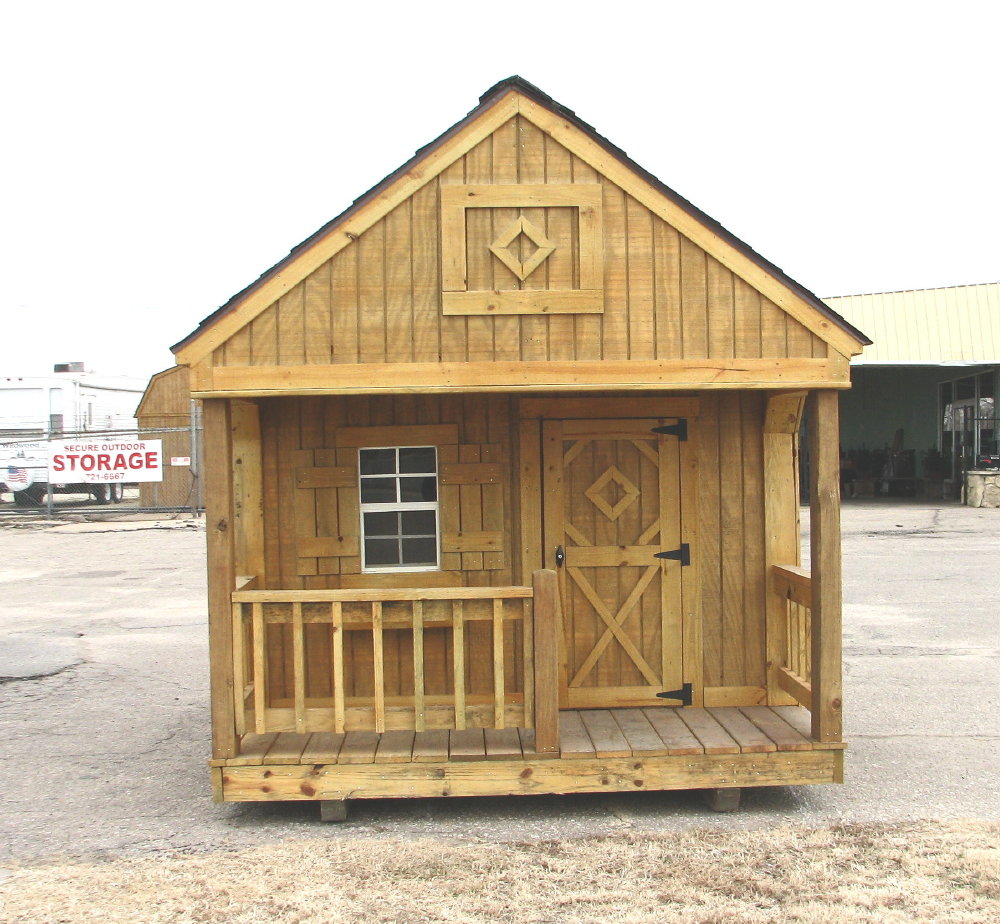 There is also an attractive porch railing, as well as windows on both sides of the playhouse. The interior, which can be accessed from either the front door or the full size rear door, features a loft area over the porch for added storage space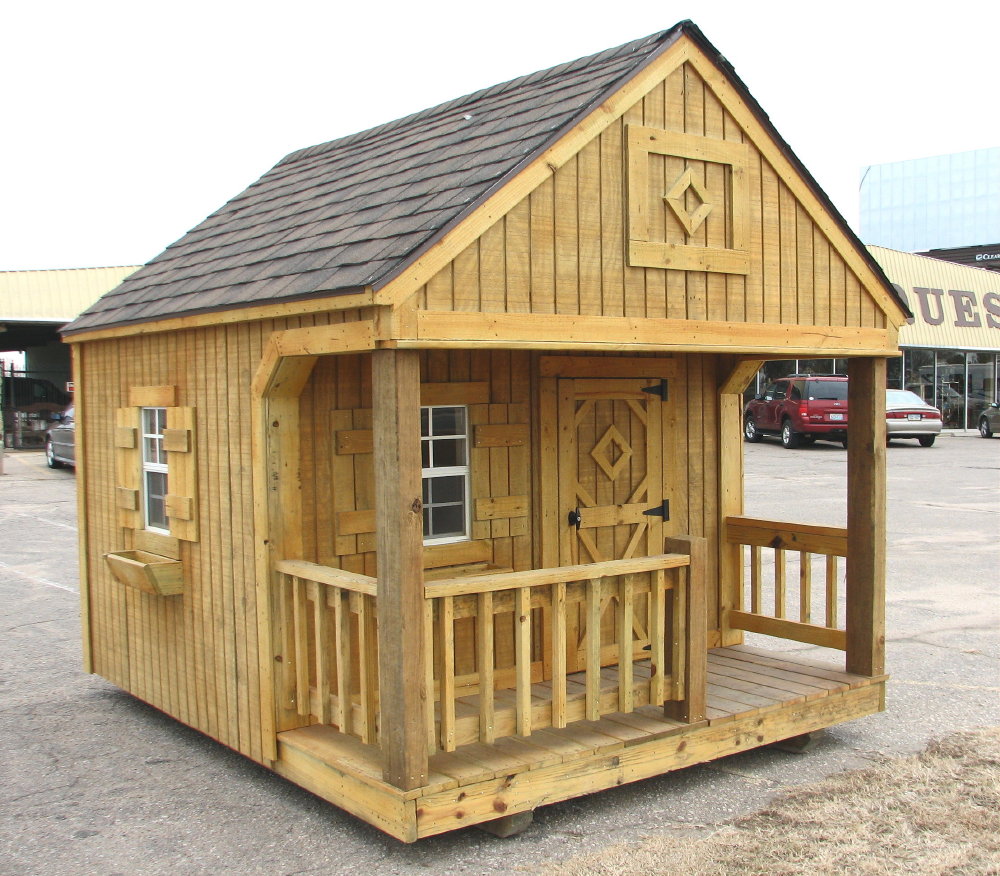 While the design has the younger crowd in mind, we have had many customers who like the visual appeal of the Playhouse, and have ordered the building strictly for use as a storage shed. As with all Better Built Buildings, the exterior is virtually maintenance free, saving you time and money.